An offer you can't refuse
Your office
Your own identity
Private offiz
At Upoffiz, you can rent a private offiz with a minimum area of 350 m². Create your own atmosphere here to suit the story of your growth. Entirely in line with your brand and your fantastic corporate culture.
Thanks to the bright and breezey architecture, every workplace overlooks the green, connecting outdoor environment. This inspires your employees, creates a sense of peace and promotes their mental well-being. Healthy and satisfied employees perform better and help your company to grow even bigger.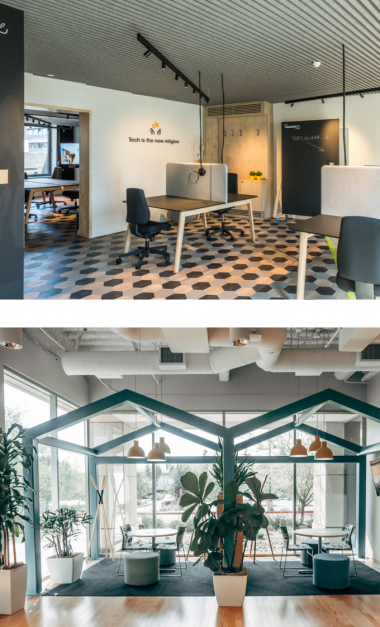 Less is more
Shared meeting rooms
We offer no fewer than 42 shared meeting rooms (10-50 people), suitable for meetings, brainstorming, pitching or training.
Under the motto 'less is more', these additional meeting facilities allow you to optimise your private space. We all know how expensive empty meeting rooms are, right? 
Professional
The meeting facilities are equipped with professional multimedia resources and a reliable internet connection.
Troubleshooting
Upoffiz IT coach as a point of contact and to provide technical support.
Inspirational
Creative meeting rooms with an unrivalled look and feel, such as the pitch arena or workshop corners; multiple layouts are possible.
Digital ease of use
The Upoffiz app, designed to optimise the digital user experience, makes it super easy to check bookings and availability.
Image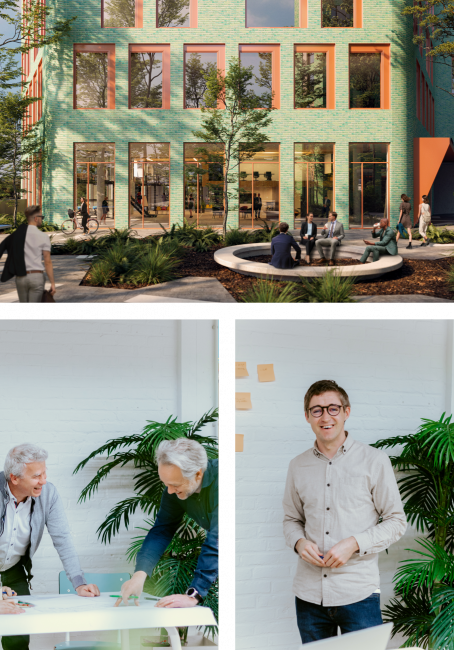 Work hard, enjoy hard!
Outdoor experience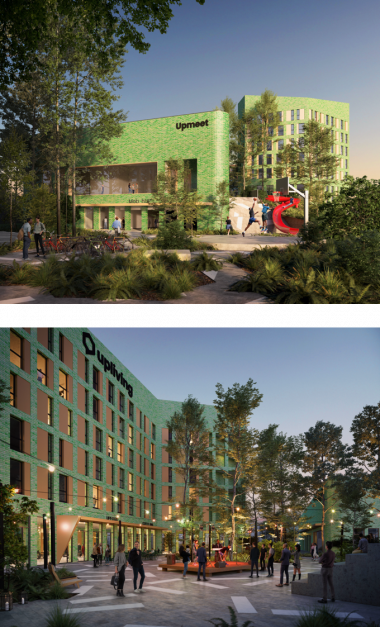 People weren't designed to sit and concentrate at a desk all day. You also need to relax from time to time, so you can get back to work in a focused manner. Meetings and movement in a green environment help to increase productivity. And this is precisely the central theme of our Upoffiz site.

Want to take a break or have a pleasant chat in one of the many seating areas?
 
Let your inner child go wild on the trampoline or burn off some energy with a game of football? It's all possible.
Cleverly planted greenery subtly delimits the various zones. You can organise meetings with larger groups of people on our cosy terrace and the amphitheatre is the perfect place for a separate pitch or creative group activity.
Our mobility hUP is being set up with a view to the future and the transformation to more sustainable mobility.
The Mobility hUP offers space for cars, bicycles and scooters. Private or shared. It goes without saying that shared mobility and EV charging facilities are also provided.
Want to cycle to work? Please do! Cyclists can take advantage of lockers and pleasant showers and changing rooms. Your bicycle will also be stored in a secure, covered environment.
And did you know that we provide a bicycle repair service on site? Your bike can be repaired while you are hard at work.
Chill, we've thought it all through...
Upoffiz coaching team
The motivated team of Upoffiz coaches! The team has a single mission: to connect you and make your life easier, but above all… to ensure good vibes only!
Hospitality coach
Professional welcome and ultimate experience for every visitor
IT coach
Technical support and troubleshooting
Connectivity coach
Seeks out synergies and connects the companies on the site
Facility coach
Efficient building management with a focus on sustainability
Image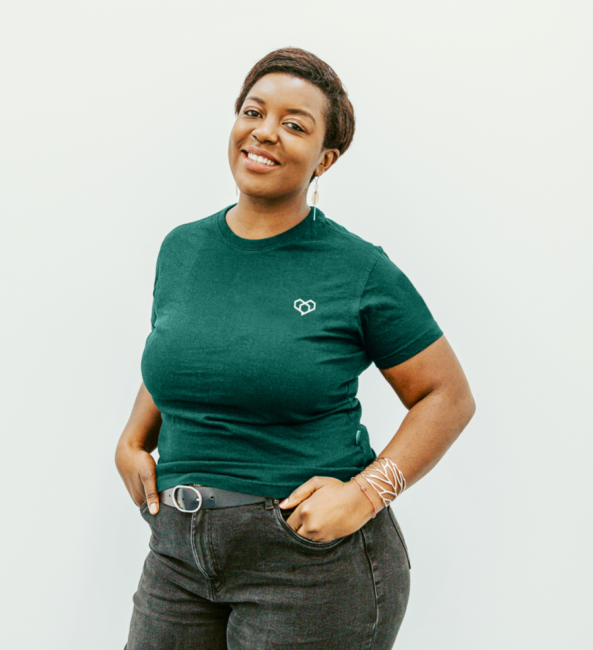 Feel free to drop in
Flex Desk zone
The Flex Desk zone is ideal for employees who only come to the office occasionally. The app makes it easy for them to book. They can quickly find an inspiring place alongside other professionals and remain connected with the corporate culture and other colleagues.
Image