Image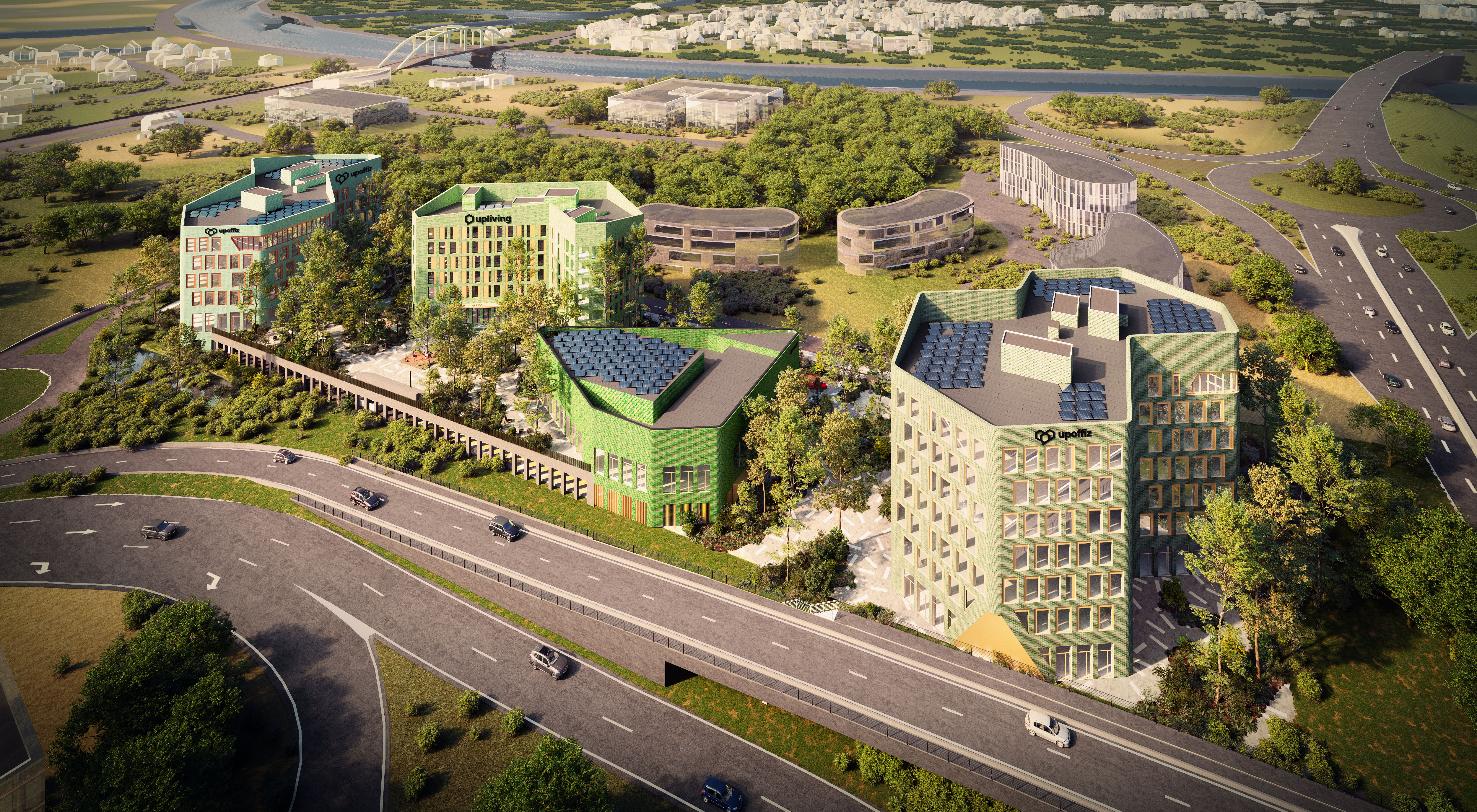 Good vibes only.
Loop 5

Upoffiz – Loop 5 in Ghent consists of two office buildings with workspace for more than 1,000 talented people, an Upliving building with 45 apartments for young professionals and a theatre. No less than 10,000 m² of green outdoor space ensures an amazing outdoor experience. There is also an Upfood, offering a variety of healthy take-away snacks and private dining. The sustainable mobility 'hUP' with 1000 parking spaces for cars and bicycles also offers plenty of extras. And the Upoffiz coaching team guarantees next-level service in terms of the operational and social management of the campus.

Completion is scheduled for the end of 2023.

Architect: Bontinck Architecture & Engineering
Landscape architect: Studio Basta
Always easily accessible
Work in a top location!
Close to the E40/E17/R4 junctions
 
Within cycling distance of Gent-Sint-Pieters railway station
 
Tram connection via Flanders Expo
 
Central location in Europe
Image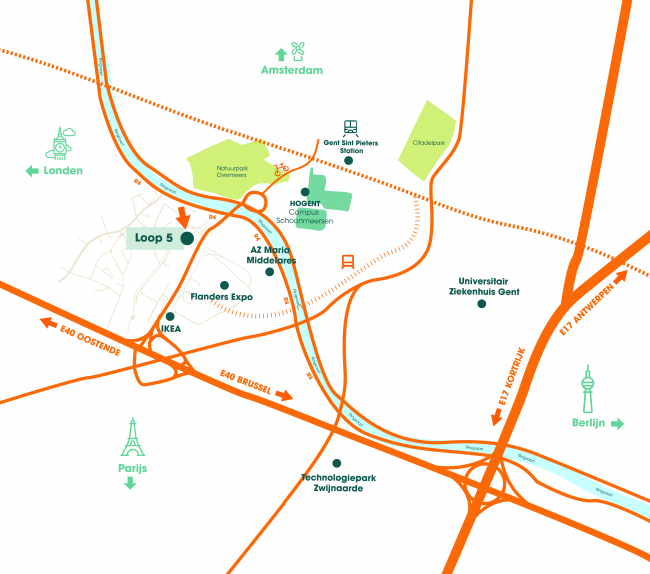 An offer you can't refuse
Your office
We take things a step further
Experiences on and around the campus
Sustainability is
no longer about
doing less harm.
It's about doing
more good.
Quánto cuesta?!
Included in the rent:
You can rent your own private office space from 350 m² to 1,400 m², through to an entire floor of up to 18,500 m².
You can also use the shared meeting rooms whenever you like for an interesting workshop or special brainstorming session. You can also reserve your flex desks and any other extras.
All the facilities you could ever want, for one transparent price.
Image